Danny 'Swift' Garcia's underwhelming run continues on November 12 when the WBC welterweight champion faces Samuel Vargas.
Unsurprisingly, it is a non-title bout [the Colombian sits 23rd in the WBC rankings].
Boxing Truth looks at seven bad decisions made by the undefeated American and his team.
FIGHTING ROD SALKA
It will take fans a long time to forgive the 28-year-old for this 2014 clash, arguably one of the sport's greatest cherry picks.
Cruelly, through no fault of the challenger's, the name Salka has become a byword for the term "mismatch".
Garcia, who entered the elite by knocking out Amir Khan at light-welterweight in 2012, later said: "Fans last forever; boxing is a short-term career.
"I got to do what's best for my life and my career. You can be 70 years old and a fan. I can only box for another 10 years. I got to do what's best for me."
NOT GIVING MAURICIO HERRERA A REMATCH
Five months before the Salka scrap, Garcia got a majority decision gift in Puerto Rico against Herrera, another huge underdog.
The Californian out boxed him but the judges scored it 116-112, 116-112 and 114-114 in favour of the champion, competing for the first time in his parents' birthplace.
Father and trainer Angel Garcia called it "an awkward night".
It was soon clear a return, which would have earned him the respect of many aficionados, was not on the cards.
Angel said: "We won. It's not like Danny got his ass kicked. To beat the champ, you gotta beat the champ.
"Herrera didn't do nothin'. And I hope he didn't blow his payday. I hope he bought a house or somethin', because he's not gettin' no second payday from us!"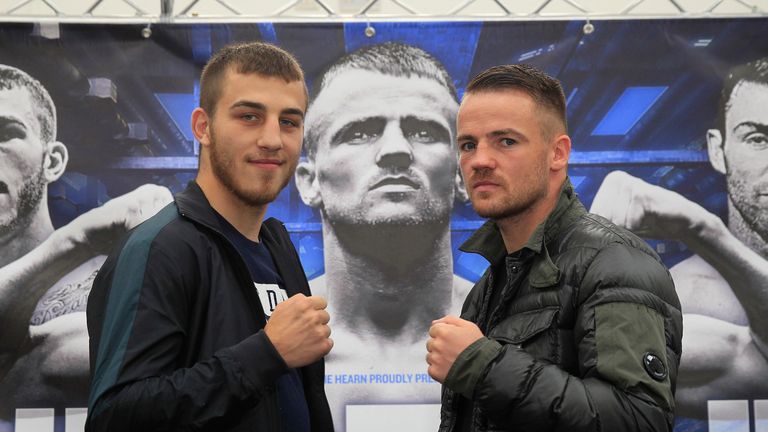 TRYING TO MAKE A FIGHT WITH SAM EGGINGTON
Before agreeing the Vargas bout, Garcia's representatives tried to tie up another mismatch.
They wanted him to share a ring with former British and Commonwealth welterweight champion Eggington.
Eggington – who hasn't fought above domestic level – and Matchroom stablemate Frankie Gavin, above, were put forward by promoter Eddie Hearn after a phone call from one of Al Haymon's team.
Hearn, who later rejected the offer, told boxingnewsonline.net: "They phoned me up the next day and said we looked at them and we liked the Sam Eggington fight."
TURNING DOWN MANNY PACQUIAO
The Philadelphia native – who has wins over Lucas Matthysse, Zab Judah and Erik Morales (twice) – claims to have rejected a Pacquiao super-fight this summer.
He said: "My dad told me that an offer was made, something like $3-4 million. I'm not worried about looking for a future opponent. I don't ever worry about that stuff.
"My job is to fight, not to look for the fights. I have the best team in the sport doing that for me, we all have our role. My role is to beat everyone in my path and it's what I keep doing."
Pacquiao's promoter Bob Arum disputed this version of events.
He said: "I never talked to Danny Garcia or anybody connected with Danny Garcia. So I don't know what the fuck he's talking about."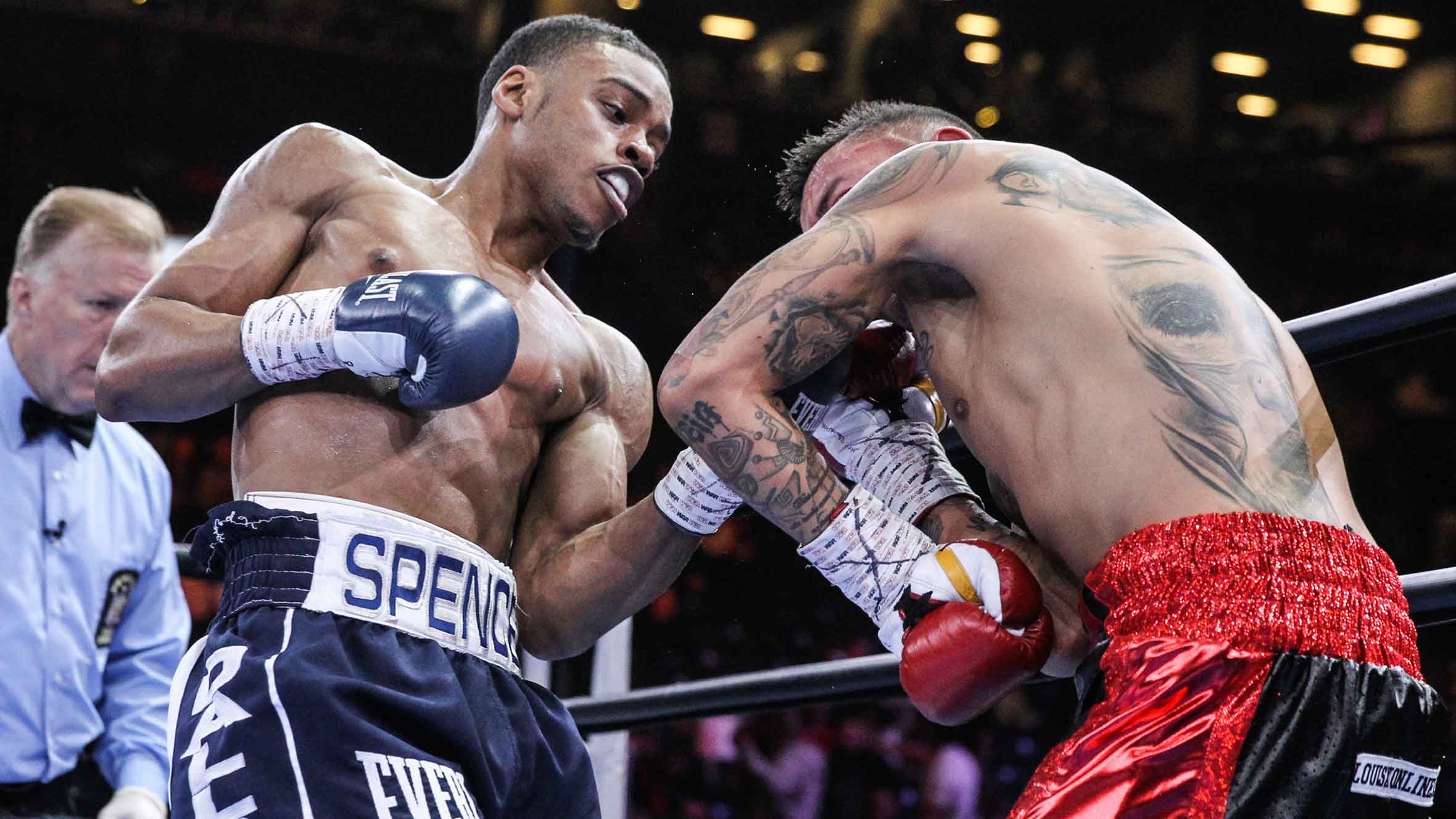 TELLING ERROL SPENCE TO BOX BETTER OPPOSITION
A year ago, Danny told esnewsreporting.com: "He's a good young fighter making his way up. But he has to fight good fighters to be considered an elite fighter."
Naturally, rising star Spence was quick to remind fans on Twitter about his encounter with Vargas, Garcia's latest opponent, in April 2015. It ended after four rounds.
He wrote: "Danny say I have to pay my dues but he fighting somebody I knocked out already."
ALLOWING HIS FATHER TO BOAST ABOUT THE SALKA FIASCO
Fans were delighted when Thurman-Porter was announced in early 2015.
Yet Danny's dad Angel was baffled about their meeting, leading to comments in which he endorsed the Salka mismatch again.
He told fighthype.com: "They are both elite fighters. Why would you fight each other when you can fight a fighter like Rod Salka?
"Listen to what I am saying – this [boxing] is about the bank being loaded, it's not about the glory and that is why Oscar De La Hoya is at where he is at right now."
Will these mistakes be forgotten if Garcia takes on, and beats, Keith Thurman in 2017? Let me know your thoughts on Twitter @MarcDeanie
Read more: Quantifying Khan – What's Amir's Real Value?
Read more: 6 Memorable Matchups Between Unbeaten Boxers
Read more: The Myth and Reality of Boxing's Legendary Sparring Sessions