I Am Duran: The Autobiography of Roberto Duran (published on September 8 by Macmillan)
****
Ghost written by the Orlando Sentinel's George Diaz, I Am Duran takes the reader on a miraculous journey from abject poverty in Panama to the riches and rambunctiousness of sporting immortality.
Like Manos de Piedra in his prime ring years it is powerful, precise, free from political correctness and punctuated by both stunning and mystifying moments.
A decade has passed since Christian Giudice's engrossing biography Hands of Stone: The Life and Legend of Roberto Duran. For my money, I Am Duran beats it convincingly.
The opening chapter is captivating.
It sets the tone for a brilliant book blitzed with tales of classic fights, crazy nights, near-death experiences and a level of excess which makes you wonder how he'll spend the six-figure sum from the publisher.
We soon learn the finest lightweight to ever step between the ropes has his flaws – many of them – and is perpetually unapologetic.
Almost every mistake has a justification, nearly every defeat an excuse.
Duran, laughably, insists he stopped Ken Buchanan with a punch to the ribs (not the balls) in their 1972 world title fight and to have never heard of Sugar Ray Leonard until shortly before The Brawl in Montreal was announced eight years later.
However it's the four-weight world champion's ego – coupled with the manner in which he describes his desire to become a boxing icon – which makes this an exhilarating read.
This really is Duran, a man whose extraordinary abilities are complimented by immeasurable self-confidence.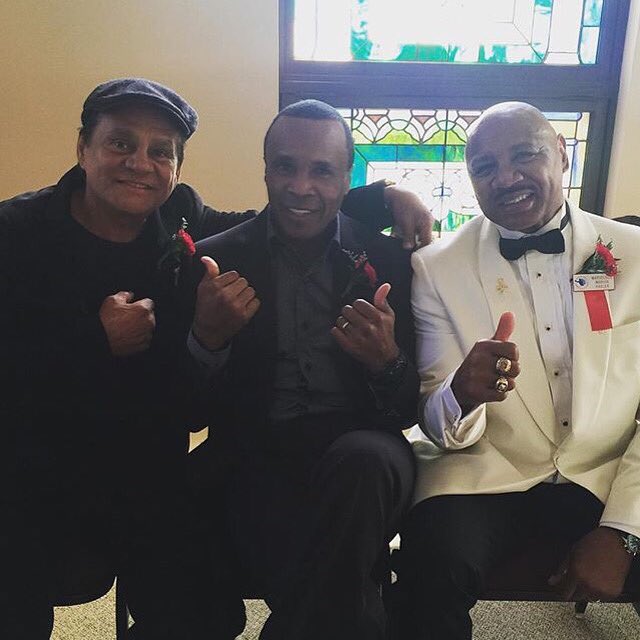 With those gifts came adoration from fans everywhere and an abundance of attention from the opposite sex; we hear throughout about the Panamanian's adulterous side and seemingly chaotic family life.
Would it be naïve not to link that aspect of Duran's story to his turbulent upbringing? Quite possibly.
Set in stone, however, is his status as one of the greats.
The Four Kings – Duran, Leonard, Marvelous Marvin Hagler, pictured above, and Thomas 'Hitman' Hearns – emerged as the heartbeat of the fight business in the 1980s.
Yet by the time he and Sugar Ray began their trilogy, the former street kid was already a future hall of famer with 71 wins and just one loss.
That is why Duran, now 65, enjoys such an elevated position in the annals of the sweet science.
If a pound-for-pound list of boxing autobiographies existed, this fascinating account of his life would sit comfortably on it.
Note: The 'No Mas' chapter was still being edited as preview copies of the book – which coincides with the release of the film Hands of Stone starring Edgar Ramirez, Robert De Niro and Usher – were sent to journalists.
THE MYTH AND REALITY OF BOXING'S LEGENDARY SPARRING SESSIONS