Location: MGM Grand, Las Vegas.
The plot: a British boxer comes unstuck in a featherweight title bout when his Mexican opponent emerges as more than just a brawler.
Prince Naseem Hamed and Marco Antonio Barrera were the leading men in this movie in April 2001.
On Saturday, Carl Frampton and Leo Santa Cruz reprised the roles.
And the Belfast hero fell into a trap similar to the one which unseated the Prince from his throne nearly 16 years ago, handing him, like Frampton, his first defeat.
Ahead of the weekend's riveting rematch, The Jackal, 29, and his army of followers badly underestimated Santa Cruz [an accomplished amateur who mixed with the likes of Adrien Broner and Gary Russell Jr in the non-paid ranks].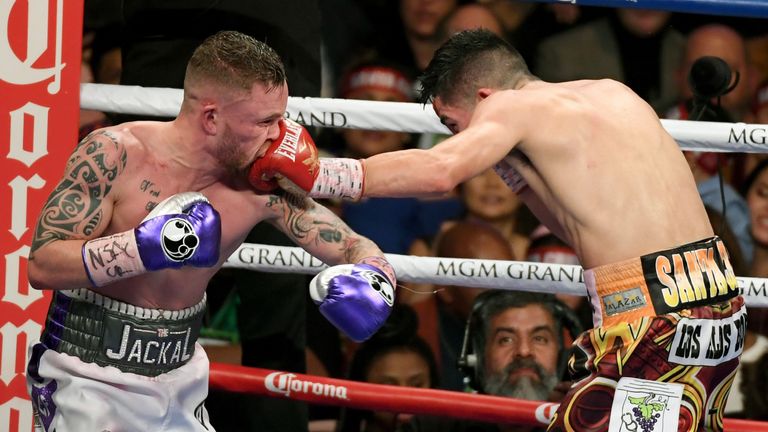 Frampton was certain he'd win more comfortably while his fans couldn't see anything other than a stoppage victory for their man.
However in the end it boiled down to myth and reality; the myth Frampton outclassed Santa Cruz last July when the reality was that he'd edged the closest of encounters which could so easily have gone to El Terremoto.
Many observers felt the 28-year-old lacked the ring nous to adopt a different strategy.
Great to be back in camp & feeling sharp already. Looking forward to announcing my ring return very soon 👀 pic.twitter.com/CLtLRMBR97

— Carl Frampton MBE (@RealCFrampton) May 2, 2017
But this turned out to be one of several bad predictions ahead of the action in Las Vegas [see those who felt Mikey Garcia and Dejan Zlaticanin would be a close fight or would end in a Zlaticanin knockout win].
The first hint of a change of approach from Santa Cruz, strangely, came to light in New York last year.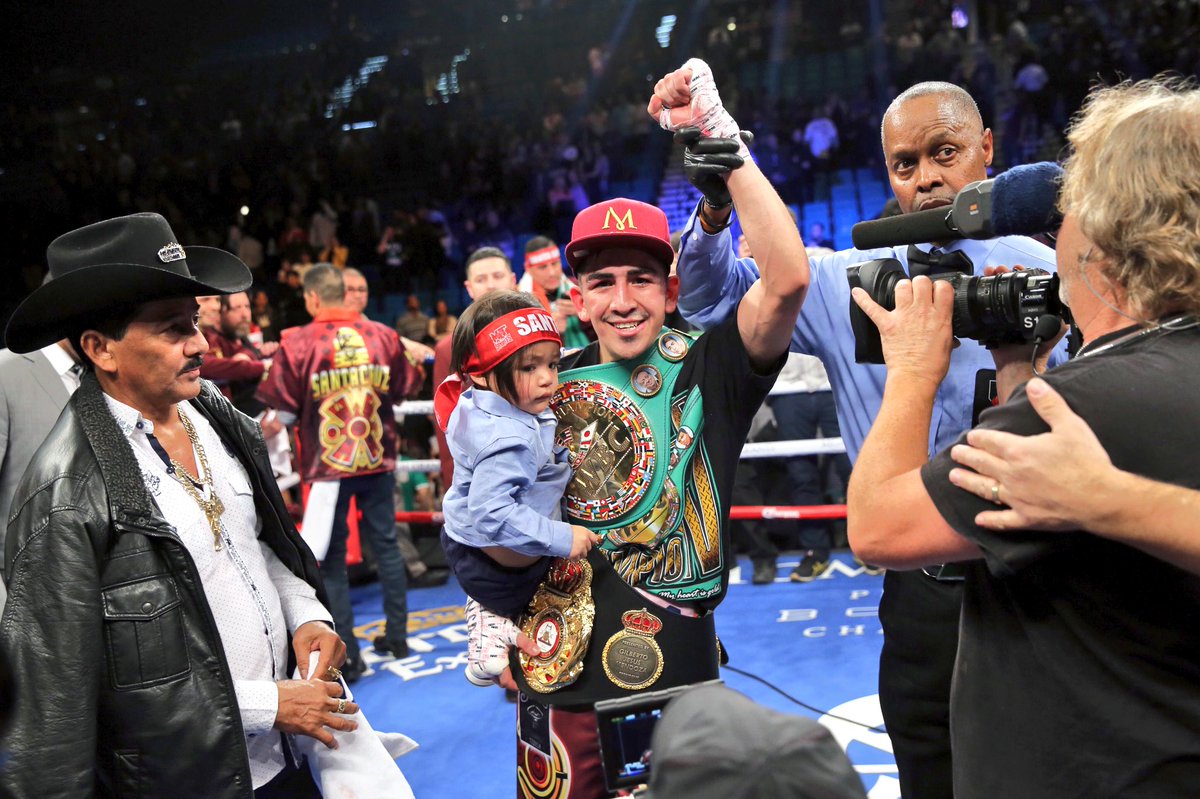 At the time, I wrote: "Curiously, remarks made by Santa Cruz in the post-fight press conference suggested there may have been a strategy disagreement within his team.
"The fighter said he wanted to pressure Frampton from the beginning – his father Jose urged him to box his way into it."
His son operated on the back foot to brilliant effect, with his jab key to every aspect of the game plan. What transpired was a resounding win for the three-weight world title holder, now WBA featherweight champion for a second time.
Afterwards, a gracious Frampton admitted: "He surprised me with his tactics. I honestly didn't believe he could box like he did. He was on the back foot a lot. He deserved his win."
It appears Jose, above – whose bone cancer is in remission – got his way.
****
Santa Cruz is one of the busiest boxers around yet has to work triple time to catch the eye of some judges.
In the first clash, Tom Schreck inexplicably scored it 117-111 to Frampton. On Saturday, Burt Clemens somehow arrived at a 114-114 card.
As the final bell rang, there was no doubt in the minds of the fans and the fighters as to who the winner was.
****
Last month I expressed the view that Frampton didn't deserve the fighter of the year award because he blatantly ducked Guillermo Rigondeaux.
The post was criticised but, make no mistake, he gave up a belt and climbed a division to avoid facing him.
I wrote: "Intriguingly, many fans are willing to give Frampton a pass in this area; a Matchroom boxer would be getting hammered for a similar swerve."
After watching him out-foxed by Santa Cruz, you can understand why the Rigondeaux bout doesn't appeal to him and his team led by Barry McGuigan and his trainer son Shane.
Lee Selby will not be the easy night's work Frampton fans are convinced he'll be.
****
Exaggeration of the week goes to the Daily Mail's legendary boxing writer Jeff Powell.
Declaring his admiration for Frampton and Santa Cruz, he wrote: "This series is approaching the magnitude of Barrera v Morales, even Ali-Frazier."
****
Carl Froch may eventually become a great broadcaster but, right now, that day seems so, so far away.
The Twitter brigade enjoyed giving his predecessor – former world lightweight champ Jim Watt – a kicking yet Watt's departure has left a huge void in Sky Sports' coverage.
When I spoke to Jim on the phone late last year he said he was enjoying retirement [he was in the middle of fitting a new kitchen when I called].
My fellow Scot also said he'd rejected a number of offers to talk about his glittering career on TV and radio, adding: "I hate harking back."
WHY SERGEY KOVALEV OR ANDRE WARD SHOULD BE FIGHTER OF THE YEAR, NOT CARL FRAMPTON
SANTA CRUZ v FRAMPTON – A MODERN CLASSIC THAT MUST GET A REMATCH