We're less than two weeks away from the most eagerly-anticipated bout of 2016 – the light-heavyweight super-fight between Sergey Kovalev and Andre Ward.
The unbeaten duo meet on Saturday November 19 at the T-Mobile Arena in Las Vegas, with the Russian's WBA, IBF and WBO titles on the line.
In the first of a series of features on the pound-for-pound clash, Boxing Truth looks at what previous opponents have said about getting in the ring with former super-middleweight king Ward.
SULLIVAN BARRERA
March 26, 2016
Ward unanimous decision win
"Andre Ward is a great fighter. I don't feel the power. He has great timing.
"All the time I followed him – he's fast.
"He's a dirty boxer, everybody knows that. For whatever reason, he was able to do things that got me off my game plan. I let him do his game plan.
"I allowed him to do a lot of his dirty tactics and it kind of got to me a little bit.
"He was able to neutralise my offence."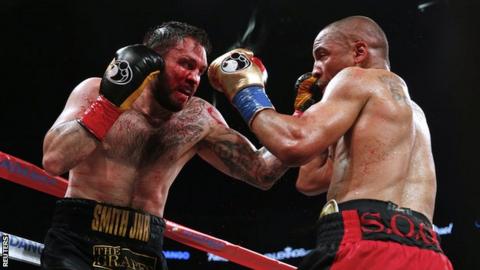 PAUL SMITH
June 20, 2015
Ward ninth-round stoppage
He told iFL TV: "He was very, very slick and strong, surprisingly strong.
"It's weird. He makes it so hard for you to hit him.
"His offensive stuff is nowhere near as good as his offensive stuff and what he uses to negate the opponent.
"It was a pleasure to share a ring with him."
EDWIN RODRIGUEZ
November 16, 2013
Ward unanimous decision win
He says: "Ward's a really good fighter, a very tricky, intelligent fighter.
"He's difficult to get close to and had really good footwork. By the time you get close to him he ties you in and stuff like that.
"I think he'll beat Kovalev because he's so good at controlling the distance from the outside. Andre Ward is very smart.
"He'll hold him, tie him up and he'll be able to outbox him and hustle him on the inside."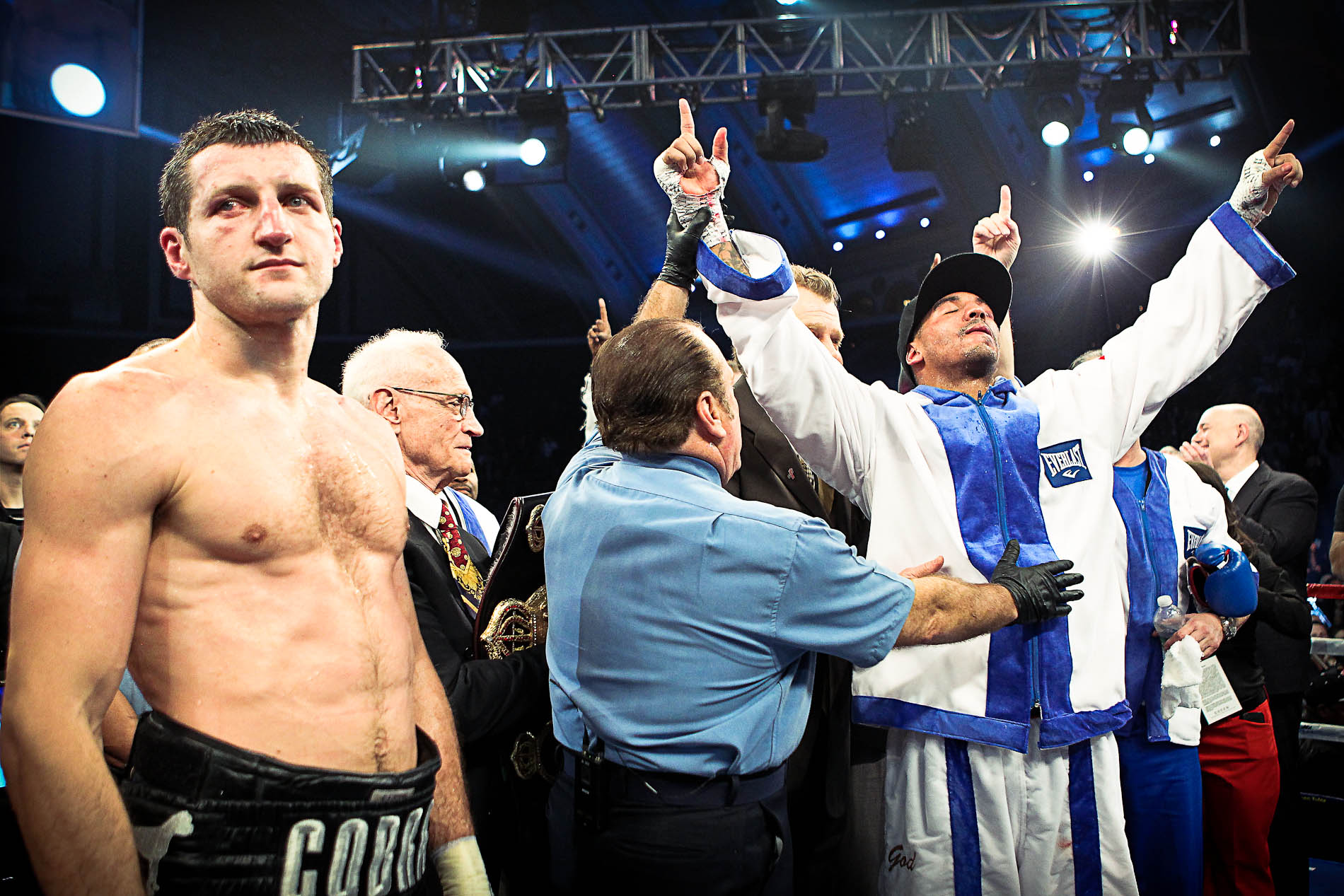 CARL FROCH
December 17, 2011
Ward unanimous decision win
He says: "Andre Ward's a fantastic talent, a great fighter, amateur and professional.
"He's beat everyone they've put in front of him. It's not like he's not fought anyone.
"He fought [Mikkel] Kessler – beat him in style; he fought me and beat me fair and square.
"I've got a problem with the way in which he fights. It looks like I'm criticising him all the time but I'm criticising his style.
"It was the most awkward, horrible night for me. I didn't feel like I'd been in a fight after it.
"I got out the ring just frustrated. That's what he brings to the ring. He knows how to win, he's effective. In many respect it's what [Floyd] Mayweather does. Mayweather's probably a little bit more offensive.
"You got to give Ward his credit for what he does, he's an unbelievable fighter
"But I've said it before and I'll say it again, he's fucking boring, that's the problem."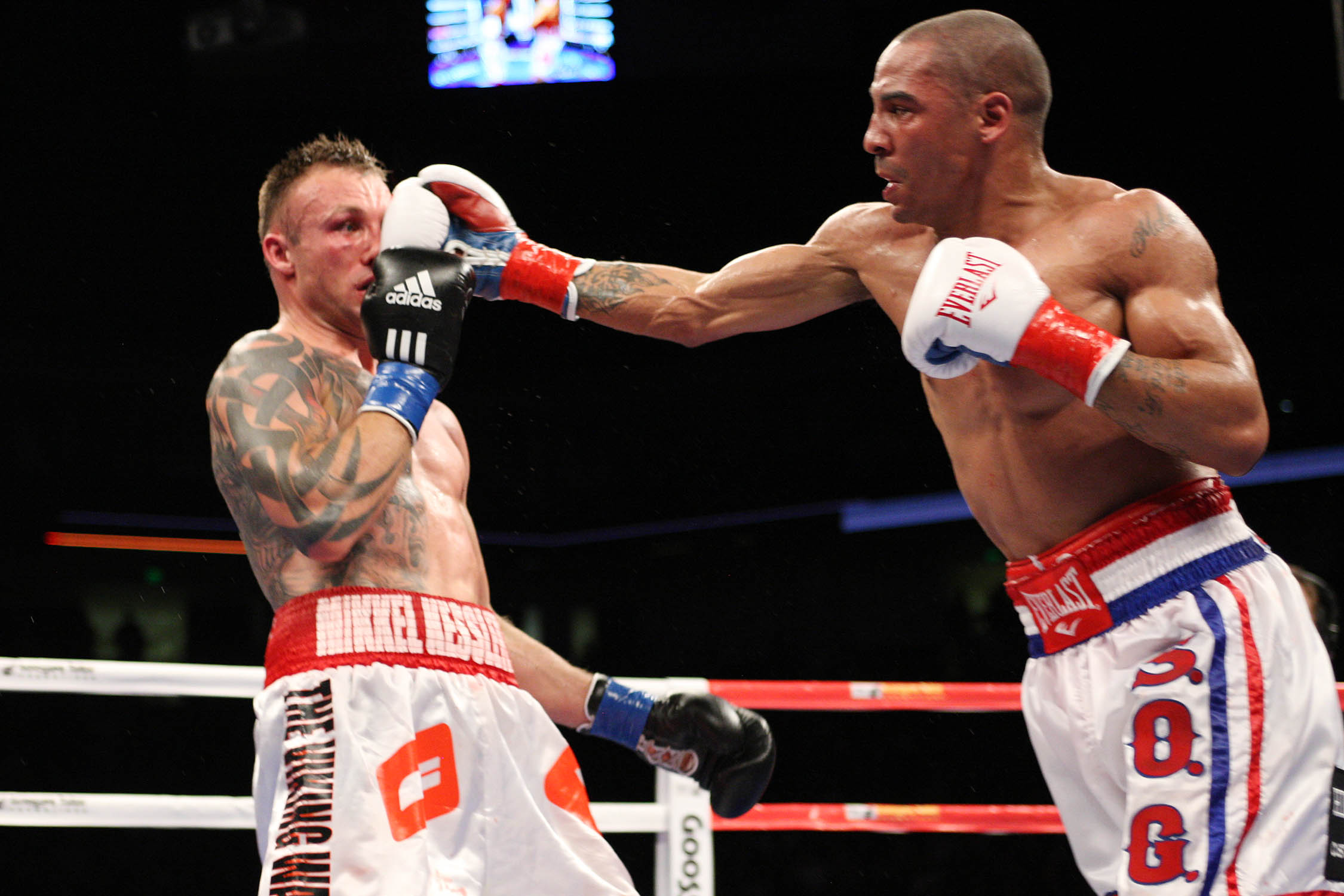 MIKKEL KESSLER
November 21, 2009
Ward technical decision win
He told boxingnewsonline.net: "Ward is clever but he's not a fighter. Ward just doesn't want to fight.
"Sometimes you should make rules against clinching. When I fought him he clinched me 88 times. When we watched it on tape we actually counted.
"I tried to push him away but he's clever at what he does. He's a world champion of that.
"But I think he's actually scared. He throws fast punches and light punches and then holds you. It's so boring. That's why he has no fans. He's not a big name and he likes to stay at home.
"The ref was not on my side. When I got cut they took me to the doctor and he said, 'We're going to stop the fight'. The cut was clear of my eyes but they still stopped it.
"I had just started to attack him and I got him in the corner but they got scared and called in the doctor."
DARNELL BOONE
November 19, 2005
Ward unanimous decision win (Boone knocked him down in round four)
He told KO Digest: "You can't let him dictate the fight. Keep him off balance at all times.
"You've got to rough him up. He was hurt with an uppercut-straight right hand. The referee gave him a delayed count. He got up and he stayed away from me.
"First three rounds, he won slightly. Second three, I win. I won the fight with the knockdown but you know how the politics in boxing are."