The boxing world has been caught off guard again, a la Amir Khan and Saul 'Canelo' Alvarez.
WBC, WBA and IBF middleweight champion Gennady Golovkin, 34, will face IBF welterweight title holder Kell Brook, 30, on September 10 at London's O2 arena.
The fight's announcement was met by universal amazement and also arrived amid a cloud of politics, posturing and ridicule.
Boxing Truth looks at what it means for those connected.
KELL BROOK
Ultimately, Brook will lose the fight. However he deserves praise for stepping up two weight classes and, as long as he doesn't get stopped in the first couple of rounds, his reputation grows.
As a 147 pounds unification bout with Jessie Vargas started to slip away, the Sheffield man faced a barrage of criticism. He also got stick for calling Golovkin out earlier this year.
With this news, Brook – who recovered after being stabbed in the leg in Tenerife two years ago – has had the last laugh.
Read Brook's thoughts on the fight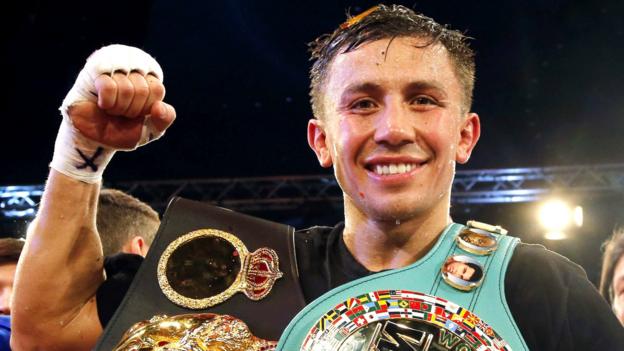 GENNADY GOLOVKIN
Most British fans will be delighted to see one of the world's finest boxers fight on their shores.
Kazakhstan's former Olympic silver medallist brings extraordinary power and ring generalship. Yet, understandably, some boxing aficionados will be miffed he has signed up for such a mismatch.
When talk of a Brook bout first surfaced in April, he dismissed it, saying: "I think he's too small."
Yesterday's news is a major shift from Golovkin and he shouldn't avoid criticism, despite the reality that Brook represents a low-risk [between the ropes], high-reward [at the bank] exercise.
EDDIE HEARN
Brook's promoter has delivered on his promise to his fighter to give him a major fight. It doesn't get much bigger.
There is an element of lunacy to the event yet Hearn can justifiably feel he has silenced his many critics.
A school of thought exists that he is simply "cashing out" on his man as he struggles to make 147 pounds, and to land other marquee names. It's not the most far-fetched theory.
TOM LOEFFLER
Golovkin's representative will be ecstatic to bag his boxer a big-money scrap and increase his UK fan base.
But he should be quizzed on why the middleweight ruler wasn't able to secure a clash against a physically bigger man like WBA light-middleweight champion Erislandy Lara. The Cuban has already mocked the Brook matchup on Twitter.
Curiously, Loeffler turned his nose up at a Golovkin meeting with Andre Ward at super-middleweight last year. He said the unbeaten American – a pound-for-pound contender scheduled to enter the ring with light-heavyweight king Sergey Kovalev – was "not that relevant".
If Ward is irrelevant to boxing in his mind, what does the K2 Promotions chief really think of Brook?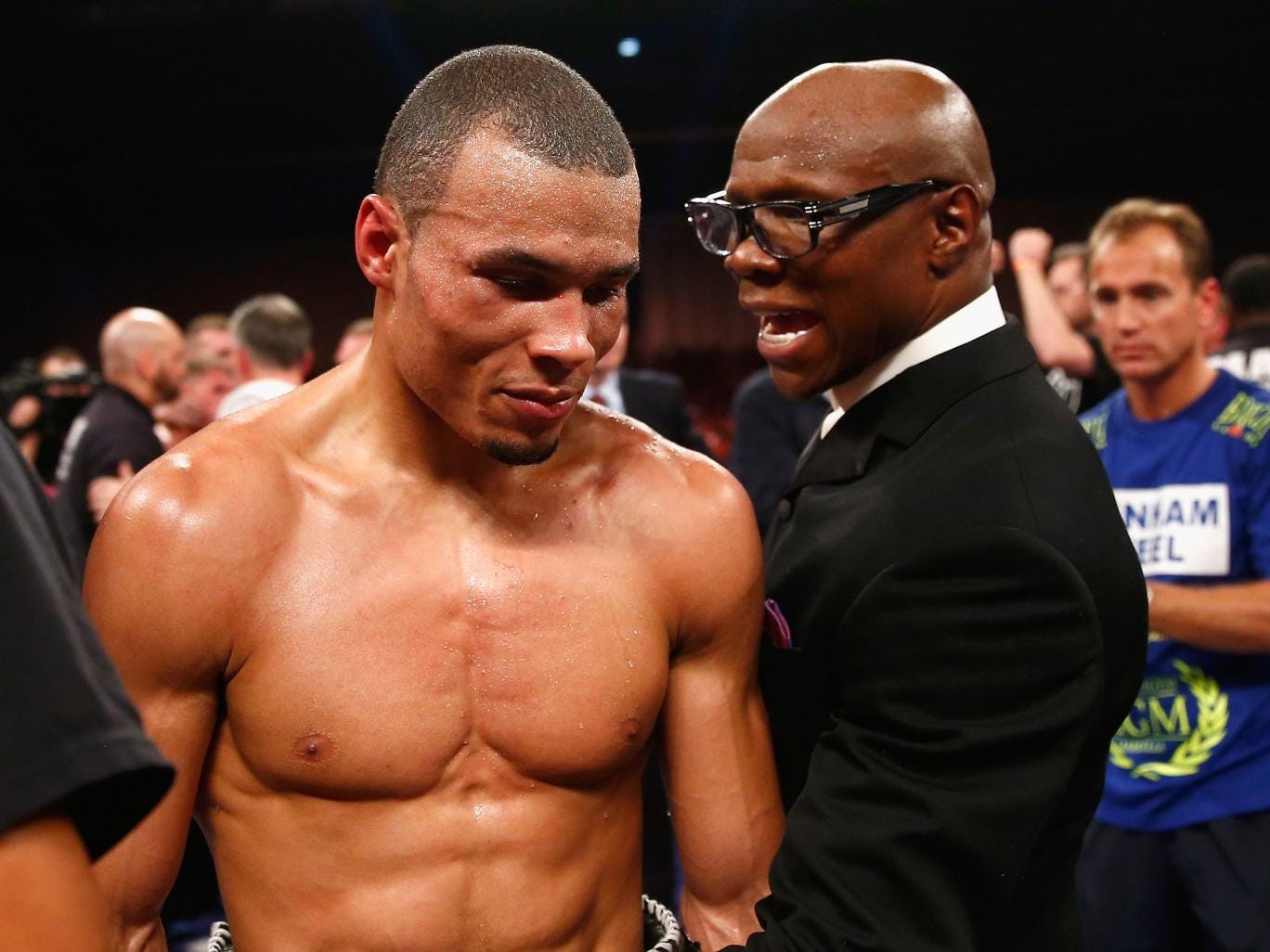 THE EUBANKS
Chris Eubank Jr was the scribble of a pen away from facing Golovkin following months of calling him out.
That their dust-up hasn't materialised reflects terribly on him and Chris Eubank Sr. Hearn says talks collapsed after father and son started making too many demands; they are alleged to have wanted control over commentators and ticket prices.
From a reputation standpoint, they needn't worry – it's already at an all-time low after the Nick Blackwell affair. When all is said and done, a Golovkin fight remains a possibility for next year.
I expect Eubank Sr to come out fighting this week to give their angle to this fiasco.
Boxing Truth – why the Eubanks must say sorry to Nick Blackwell
DOMINIC INGLE
Brook aside, his trainer Ingle has the hardest job of this group. Against all odds, he must conjure a masterplan to give his man a chance of winning.
Brook has never faced a fighter with Golovkin's power and skill. And if Carson Jones can rock him, Ingle must fear the worst. However he is likely to say publicly that middleweight will suit his charge, no longer killing himself to make the welterweight limit.
In dethroning Shawn Porter in 2014, Brook proved he is a top-level operator who can box to a game plan.
But there isn't a name on his record that prepares him for this event; Golovkin, trained by Abel Sanchez, hasn't experienced defeat since the Olympic final in Athens in 2004.
BILLY JOE SAUNDERS
Golovkin is desperate to get his hands on Saunders's WBO crown – the only version of the middleweight title he doesn't have.
The Kazakh's team made an offer to Frank Warren's man in December after he took the title from Andy Lee but he rejected it. Cue understandable outrage from fans tired of boxers ducking Golovkin.
Eubank Jr's nemesis is due back in the ring a week after the Brook fight, on the undercard of Saul 'Canelo' Alvarez versus Liam Smith, the WBO light-middleweight champion.
As fans grow tired of his inactivity, he needs a respectable opponent. Then, Golovkin might come calling again.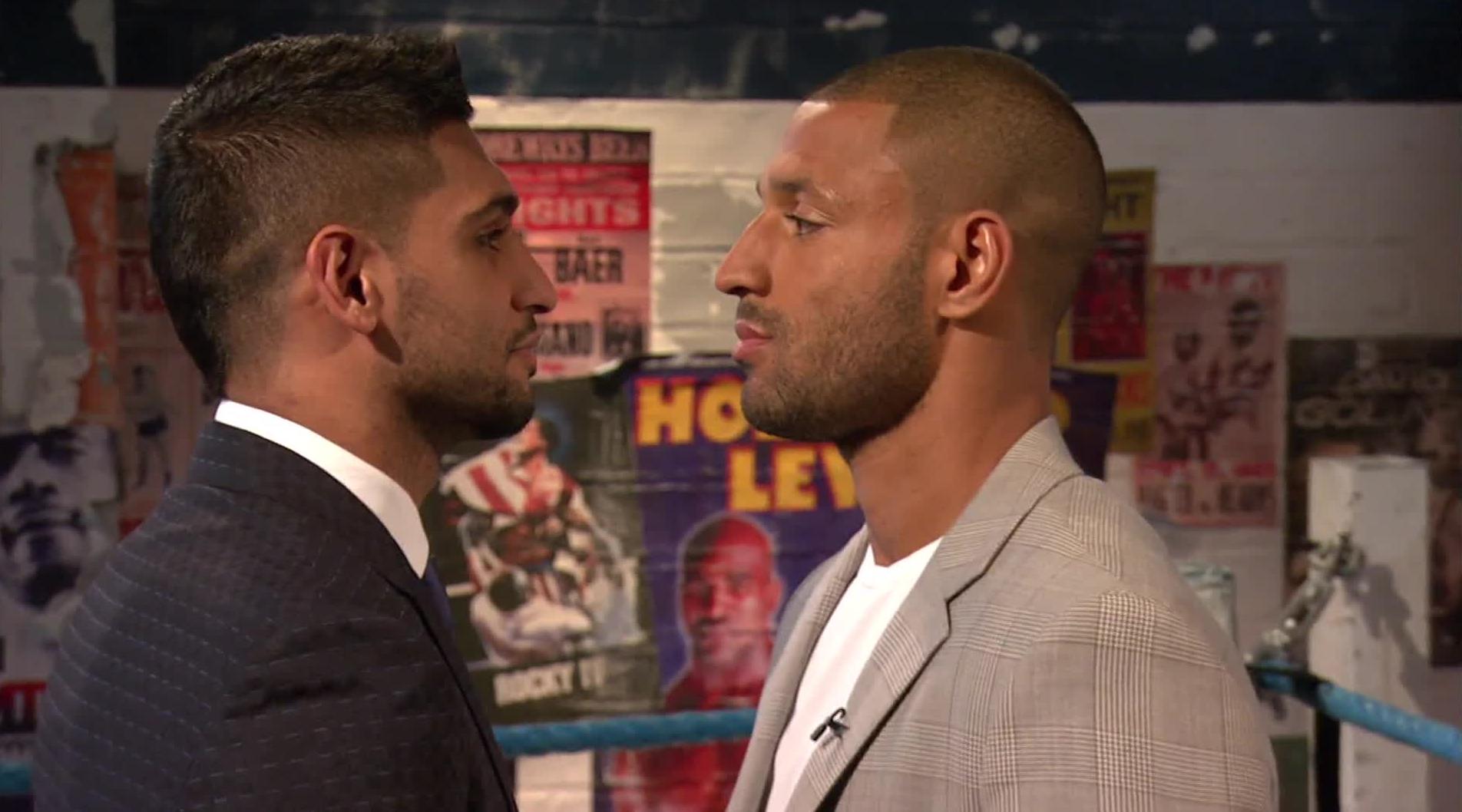 AMIR KHAN
Khan laughed in the face of a journalist a few months ago when he was asked about Brook calling out Golovkin. He sneered: "I can't believe you've asked me that."
Khan, like many of us who've criticised Brook in the past, will have felt a pang of ignominy when the announcement was made. Coincidently though, it breathes life into their forever talked-about domestic clash.
No longer can Khan use Brook's lack of profile and big-name opponents as an excuse for avoiding it.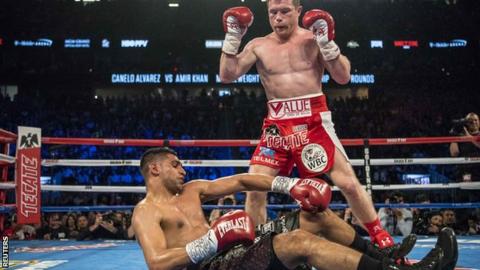 SAUL 'CANELO' ALVAREZ
The clamour for him to climb through the ropes with Golovkin – much to the dismay of Golden Boy Promotions – won't go away.
The Mexican superstar could stave off some criticism by plotting a route to the biggest event in boxing via bouts with middleweights like Saunders, Eubank Jr and Lee. He won't. Nevertheless, it's a nice thought.
JESSIE VARGAS
The WBO welterweight champion's unification with Brook fell through – and not many fans will care.
As negotiations dragged on, it was becoming a so-what matchup. Vargas, some distance away from being a marquee name in the sport, and his promoters Top Rank claim Brook saw them as too much of a risk for too little reward.
The Mexican-American will seek a payday from a rematch with Tim Bradley.
Read Kell Brook speaking for the first time about the fight of his life