"This is a sport that can do serious harm without performance-enhancing drugs. And for a fighter to go in and deliberately enhance their performance, to try and do damage to another man, it should be a criminal offence and it should carry a lifetime ban."
These were the words of Matchroom promoter Eddie Hearn in a conference call with boxingscene.com on Monday June 20 of this year.
They looked to have escaped him this weekend as he announced the signing of Luis Ortiz – the Cuban heavyweight who tested positive for nandrolone after his first-round knockout of Lateef Kayode in 2014. An eight-month ban followed.
Unbeaten Ortiz, nicknamed King Kong, denied any wrongdoing. They all do.
Crucially, he failed to provide the Nevada State Athletic Commission, who stripped him of his interim WBA heavyweight title, with any evidence of his innocence.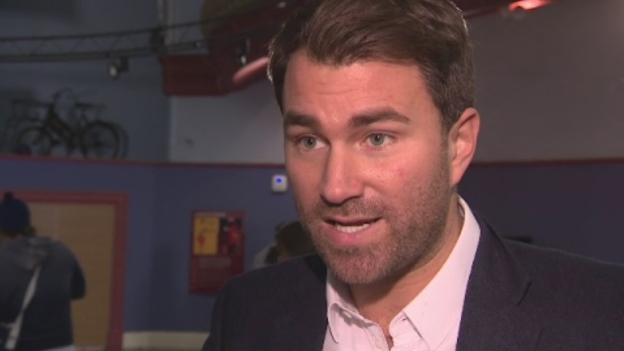 Six days after Hearn's comments, I wrote a piece on doping in boxing as it emerged that Tyson Fury was being investigated by UK Anti-Doping (UKAD).
A week earlier Frank Warren called Enzo Maccarinelli "an absolute model professional in every respect"; the Welshman spent six months out the ring following a performance-enhancing drug offence.
After also watching Dillian Whyte and Kid Galahad return from bans, I wrote: "It appears doping indiscretions on these shores are quickly forgotten.
"Maybe the approach of boxing's British custodians simply reflect fans' lack of interest in the topic."
Like Hearn, have the sport's UK devotees stopped caring about the subject?
Sadly, judging by the muted reaction on Twitter, it appears so.