Rarely is a super-fight in boxing everything it claims to be.
Today's fans are immune to catch-weights, long waits and a concoction of other concessions taking the shine off the sport's marquee matchups.
Yet Saturday's showdown between Sergey Kovalev and Andre Ward – for the Russian's WBO, WBA and IBF light-heavyweight titles – feels rock solid.
When it was announced in June, I described it as "a proper clash between two unbeaten fighters, and more importantly, two legitimate champions at their peak who have hitherto answered every question asked of them."
With just days to go until the Las Vegas encounter, that observation still stands.
Accompanying it now, however, is the tentative tip of a Kovalev win at the T-Mobile Arena.
Ward, the 32-year-old former undisputed super-middleweight champion, is a slight bookmakers' favourite.
Many expect him to asset strip Kovalev, 33, in a manner reflecting his nullification of Carl Froch [2011] and Mikkel Kessler [2009].
To the surprise of both men in the Super Six World Boxing Classic tournament, Ward manhandled them.
His sublime natural gifts were complimented by several of the craftiest – Kessler said they were illegal – ring manoeuvres you're likely to see in a championship bout.
One of the key elements to the fight is whether or not he can impose his strength, and dark arts, on the world's best light-heavyweight.
At close quarters, Ward is phenomenal.
He has always been a master clincher whose left hook usually finds the target entering or exiting an exchange. His jab remains one of the most effective and most versatile weapons in the fight business.
Then there's his ability to work from a southpaw stance and delightful distance control.
Edwin Rodriguez, who Ward outpointed in 2013, says: "He's difficult to get close to and had really good footwork.
"By the time you get close to him he ties you in and stuff like that.
"I think he'll beat Kovalev because he's so good at controlling the distance from the outside.
"He'll hold him, tie him up and he'll be able to outbox him and hustle him on the inside."
Flaws in the American's game are few and far between, though injuries have been common in recent years [right shoulder surgery in 2013 and recurring right knee problems].
I'm not convinced Ward – who had a 19-month layoff before returning to face Paul Smith last June – is as elusive as he once was.
Although unhurt, he was caught cleanly with overhand rights against Sullivan Barrera in March. The Cuban, who is not a puncher, also had a modicum of success to the body.
A man with ferocious power in both hands like Kovalev, who is also excellent at cutting off the ring, doesn't need a plethora of opportunities.
He will strike anything he can lay a glove on.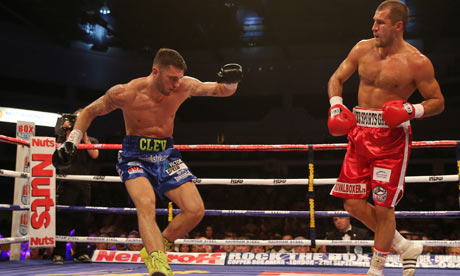 Nathan Cleverly – who hadn't been knocked down or defeated as a professional until losing his WBO belt to Kovalev in 2013 – says: "Each punch is like being hit by a sledgehammer.
"I suppose I wasn't surprised because with his record it was inevitable that he was a banger, every shot he threw was a thudding shot.
"He wasn't rapid fast. He had good timing, good distance and his punches were just so hard. His jab, his right hand.
"When he caught you on the shoulder he would have an impact and he was just clubbing me."
The Oakland hero took the best Froch had to offer when they met five years ago but, for my money, Kovalev is a better boxer and a bigger puncher than the Nottingham slugger.
His astute shot selection was never more evident than in his points win over Bernard Hopkins two years ago.
Like Cleverly, former WBC champion Jean Pascal had never been halted until running into him.
But there have been whispers about his punch resistance.
He famously "fell apart" in sparring with Gennady Golovkin [Kovalev has never denied being put down by a body shot] when both were trained by Abel Sanchez. And in 2013, Tony Bellew questioned why he hadn't been matched with bigger hitters.
Nevertheless, Ward – with just 15 stoppages from 30 wins – is unlikely to be the man to unearth, and shatter, any hidden glass.
A likelier outcome is the 2004 Olympic champion putting on a career-defining clinic, frustrating his rival with the jab like Isaac Chilemba did in Russia four months ago.
If he were to halt his opponent this weekend, I'd be stunned.
And I can't help but think the tricky Chilemba bout and Kovalev's other adventures inside the squared circle since the Cleverly clash will have served him well.
Over the same period Ward has faced Rodriguez, Smith, Barrera and Alexander Brand.
To triumph Kovalev – trained by John David Jackson – must establish his own jab and hurt Ward in the early rounds, a la Carl Frampton against Leo Santa Cruz. The right hand is the game-changer.
I see him hurting Virgil Hunter's protégé en route to a close decision victory.
Whoever prevails, a new superstar of the sport and pound-for-pound king should emerge.
****
Up until this year, both fighters have been guarded about their personal lives.
Given the childhood challenges the duo faced growing up in Oakland and Chelyabinsk respectively, it's understandable.
But in recent months they have opened up on the private moments that have defined them to writers Brin-Jonathan Butler and Greg Bishop.
The four men involved deserve huge credit for the results.
****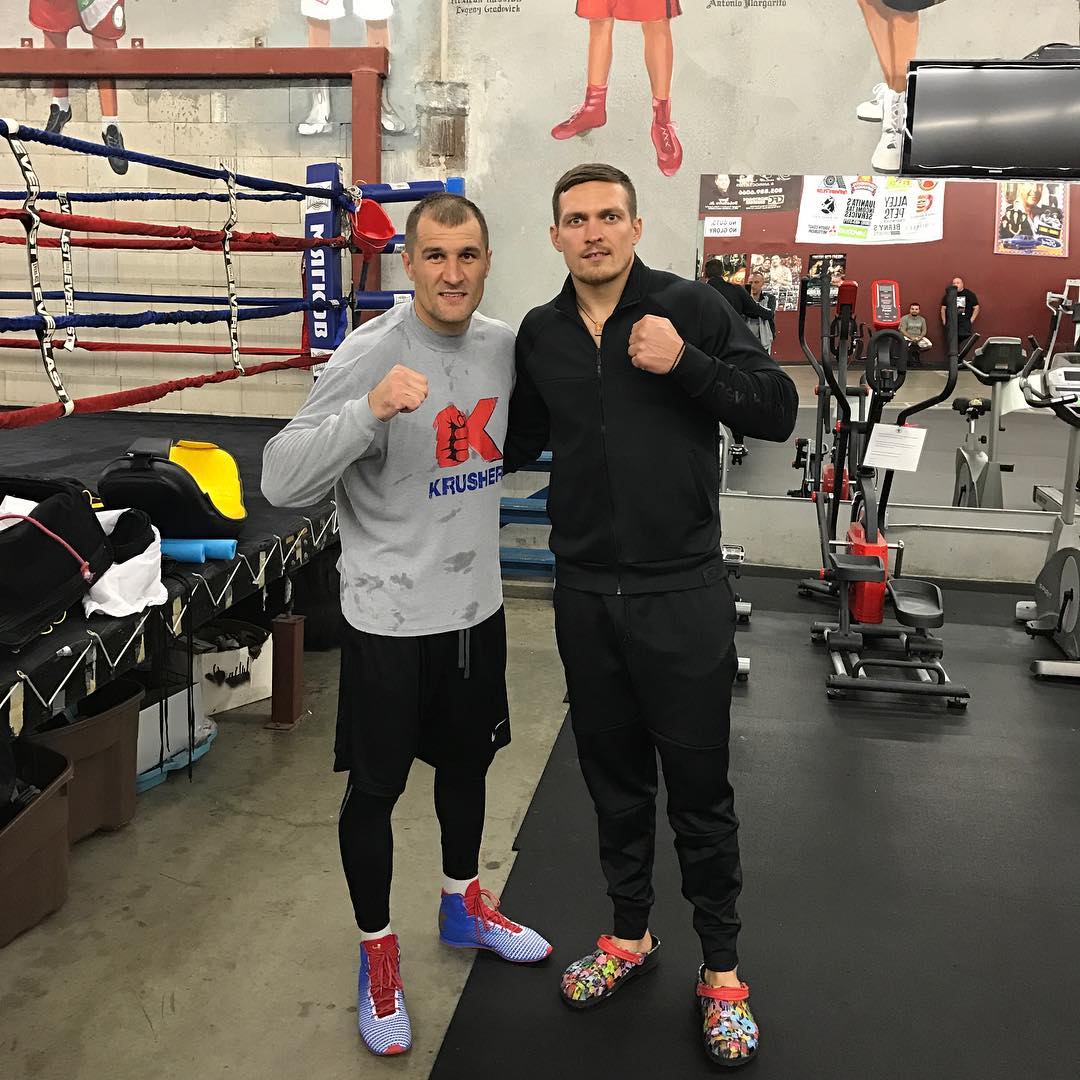 If Kovalev loses, he can have no regrets about the sparring aspect of his preparations. The light-heavyweight champion has been helped in the gym by the world's top cruiserweight, the brilliant Ukrainian Oleksandr Usyk.
Kovalev-Ward is live on Sky Sports 1 in the UK from 2am on November 20
THE MYTH AND REALITY OF BOXING'S LEGENDARY SPARRING SESSIONS