Only the privileged get to see the best, yet gym wars remain a popular topic with boxing fans.
I read with interest Martin Murray's claims that George Groves quit a training camp with Gennady Golovkin after being schooled by the WBA, WBC and IBF middleweight champion. Groves denied it but he did confirm one of his ribs was broken.
A discussion about the fight game's most famous sparring sessions followed on r/boxing.
After a phenomenal response, I tried to separate the substantiated and the unsubstantiated.
ERROL SPENCE v ADRIEN BRONER
Welterweight prospect Spence is rumoured to have knocked Broner out. Spence, on the whole, has politely tried to play the incident down. And words attributed to Lamont Peterson's trainer Barry Hunter convinced us, initially, that it never happened [Hunter is also part of Broner's coaching team – nod to ThePhonyJamesToney]. But further quotes kindly sent our way by Reddit's Tom_Cody indicate the sparring knockout did indeed take place.
Freddie Roach says: "I was there and it really happened."
Shawn Porter's dad Kenny revealed: "He was one of my Olympians and when we was in camp he sparred with Adrien and he made Adrien literally cry tears.
"Adrien had to be pulled out of the ring because he beat him up so bad. He cried real tears."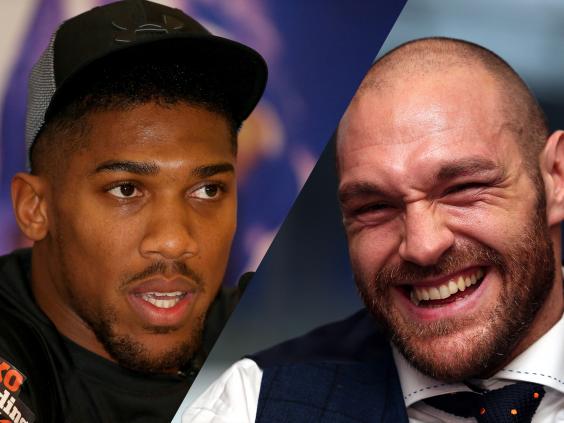 ANTHONY JOSHUA v TYSON FURY
The heavyweight rivals sparred in 2009 when Joshua was ABA super-heavyweight champion. At the time, Fury admitted Joshua tested him with an outstanding uppercut.
He said: "He's red hot him, he's very good.
"If I'd had a bit of a weak chin like David Price I'd have been knocked out for a month. He is one prospect for the future."
Joshua later added: "We're both fighting people and we go to war.
"I didn't manage to knock him out but we both hit each other with some big shots."
ROY JONES JR v SUGAR RAY LEONARD
The ring icons were at completely different stages of their careers when their spar took place; Jones was a teenager getting over an Olympic robbery in Seoul while Leonard was getting ready to take on Donny Lalonde for the WBC light-heavyweight title.
Jones said: "I pretty much dominated most of it. He hit me with one hook that was a good shot just to show me he still had it.
"My hand speed was so much more phenomenal and he didn't expect me to be that fast."
ERISLANDY LARA v RICKY HATTON
Cuba's WBA light-middleweight champion was sacked by the Hatton camp in the build-up to his super-fight with Manny Pacquiao. Southpaw Lara is said to have given him a torrid time, knocking him down as Hatton's Pacquiao fight plans unravelled spectacularly. The Mancunian later confessed to being dropped in training.
He said: "I came out of the ring, sat on the steps and put a towel over my head and I just started sobbing and crying."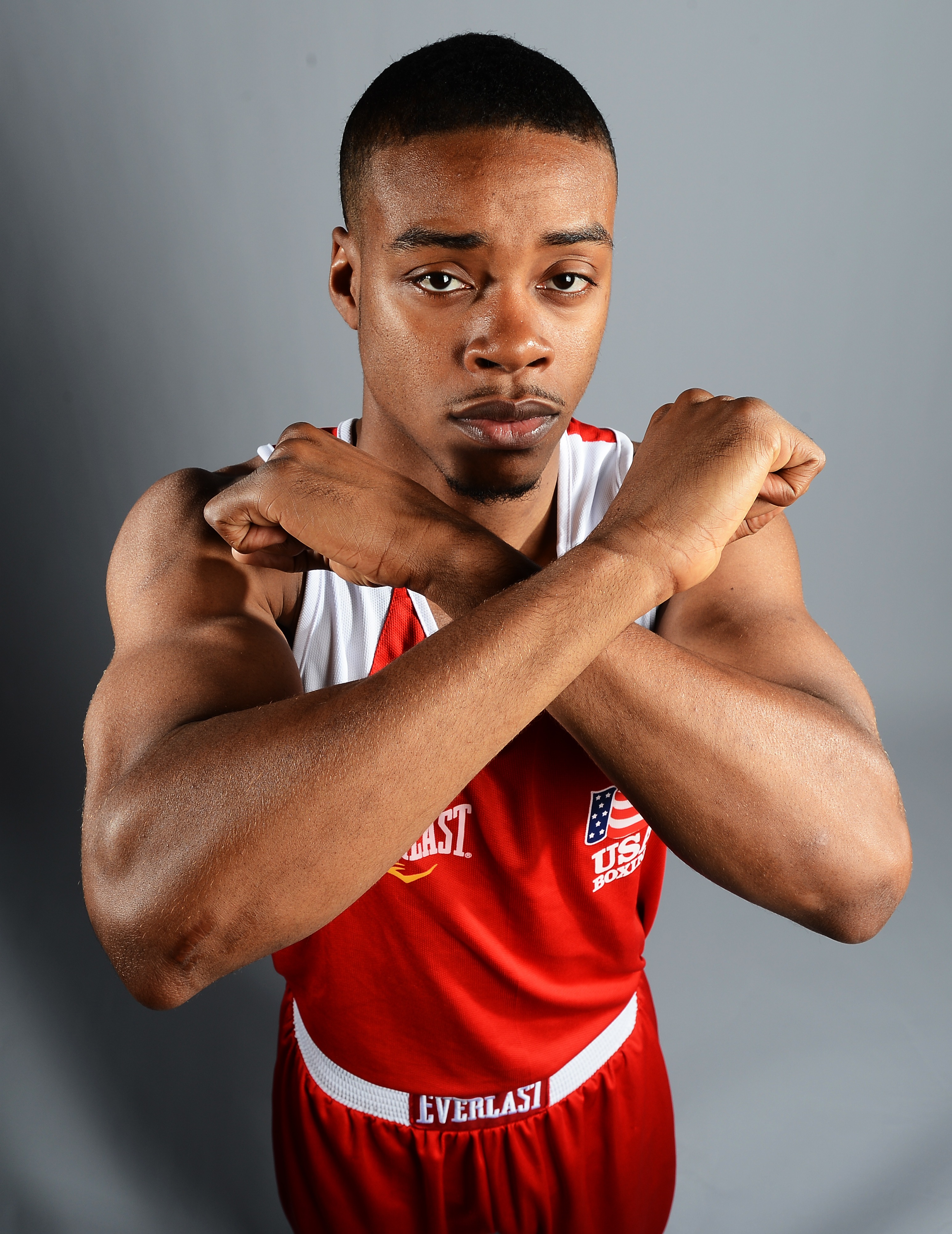 ERROL SPENCE v FLOYD MAYWEATHER JR
The American Olympian helped Mayweather prepare for his 2013 points win over Robert Guerrero and was said to have given him a black eye. This is unconfirmed.
Spence says: "It tit for tat, very competitive. Before I came into camp, a lot of guys had told me that Floyd had been destroying people and beating them up in sparring, and that he need good work and couldn't find any good work.
"So I came with my A-game and I came focused and it was just great sparring overall."
CHRIS EUBANK JR v JAMES DEGALE
Unsurprisingly, British middleweight champion Eubank Jr coughed to this 2013 encounter. He insists he "schooled" IBF super-middleweight title holder DeGale who contests that version of events. The Olympic gold medal is adamant he "bossed" the session.
Eubank Jr claims: "He wasn't happy about it – he was embarrassed and upset.
"After the sparring session, he basically tried to kick me out of his gym. Because of how disrespectful he was towards me and my father, I decided to let people know what had gone down in sparring that day."
DeGale says: "One thing I do know is his dad made him do the eight rounds and then as soon as we got out of the ring, his dad just went off on one, disrespecting me.
"He was nasty about me and my dad was doing him a favour. He came to my gym, his dad was disrespectful so I ran them out of my gym.
"I basically told him: 'Don't come to my gym so you can spar me then let your father behave like that.'
"The Eubanks are on a different planet and the dad? Well, he seems to have been obsessed with me ever since I turned professional."
CHRIS EUBANK JR v CARL FROCH
Retired super-middleweight legend Froch hired the younger man to help him prepare for his rematch with George Groves and was impressed.
Froch says: "He didn't really surprise me because I'd seen him fight and I knew he was talented and I pretty much got what I expected. But he was good, don't worry about that.
"Of course, he apparently put me down two or three times but if that had happened I'm sure you'd have seen it on YouTube by now.
"One thing that stood out was his confidence.
"Before it started he just strolled round the ring, shadow boxing, looking like he couldn't care less."
PAUL SPADAFORA v FLOYD MAYWEATHER JR
The pair were lightweight rivals in the early 2000s when they clashed. YouTube footage shows southpaw Spadafora getting the better of Mayweather however the latter's camp say their man was out of training at the time while Spadafora was two weeks from a fight.
Spadafora's trainer Jesse Reid later said: "That's why Mayweather don't let anybody tape him anymore.
"That's why he's in top shape for every fight. I think we taught him a good lesson because we really did handle him.
"I mean, the first two rounds were you take one, or I'll take the other, but after that Paul just handled him like he owned him. And he was inside with him, inside close, talking to Mayweather because he was doing so much bragging."
He added: "Finally, the fourth round, Mayweather comes to me and asks me if he could get out of the ring because he says he's tired.
"I says, 'You ain't getting out of the ring. You're getting your ass kicked today to teach you for all the big mouth you had, and your father."
ERIK MORALES v FLOYD MAYWEATHER JR
All I could find was forum talk.
AMIR KHAN v ANDRE WARD
Khan claimed they sparred, Ward denied it happened and said he'd never been in a ring with him. Virgil Hunter, the man who trains both, confirmed it never took place and said there had been some confusion on Khan's part.
AMIR KHAN v MANNY PACQUIAO
The former Wild Card stablemates sparred on several occasions and trainer Freddie Roach said in 2014 that Pacquiao regularly knocked Khan out in the gym. Khan strenuously denied the story.
He said: "Manny frequently put Amir on the floor, knocking him cold four or five times."
Khan, who said video footage would show that he held his own in their scraps, hit back: "Manny never hurt me and never put me down. We had great competitive sparring sessions but he never once got close to putting me down."
GENNADY GOLOVKIN v SAUL 'CANELO' ALVAREZ
Groves isn't the only fighter to endure a tough time from Golovkin. But the Mexican did fare slightly better between the ropes with him in 2011, shortly before defending his WBC light-middleweight crown against Sheffield's Ryan Rhodes. Douglas Fischer, editor of ringTV.com, was there to witness one of the most talked-about sparring sessions in recent years.
Fischer – invited into Golovkin's camp in Big Bear, California – says: "Golovkin hurt Alvarez a few times – a hook at the end of the second round visibly stunned him and some body shots made him wince.
"But the young man kept his head and found ways to compete even when he was clearly tired – a combination of the altitude and GGG's pressure – in the last two rounds."
FLOYD MAYWEATHER JR v PERNELL WHITAKER
Money Mayweather was just 17 when he shared a ring with fellow pound-for-pound great and defensive genius Whitaker. Legend has it that the younger man had Sweet Pea's number.
Floyd says: "I've got respect for champions – all I'll say is it was good work for both of us.
"I'll never bad mouth no champion.
"If I'm going into any championship fight, I always think about Pernell Whitaker."
KID GALAHAD v SCOTT QUIGG
The Sheffield fighter, just back from a ban for using performance-enhancing drugs, is no fan of super-bantamweight rival Quigg and claims to have got the better of him behind closed doors. The Bury man, pictured above, has said very little on the matter.
Galahad says: "He knows, and I know, what happened. It was a one-sided spar.
"Ask him what happened that day. I know what happened and Tyson Fury knows what happened, Rich Towers [heavyweight] knows what happened and even Pat Barrett [Quigg's former trainer] knows what happened."
GENNADY GOLOVKIN v SERGEY KOVALEV
Kazakhstan's knockout artist is trained by Abel Sanchez who used to look after Russia's WBA, WBO and IBF light-heavyweight champion Kovalev. He hasn't held back on the subject of the duo's sparring sessions.
Sanchez says: "Kovalev was afraid of Golovkin when he was in the ring.
"We couldn't spar him too much because he just showed too much respect for Gennady. He just fell apart. He did not do the things I needed to be done to Golovkin for him to gain something from it.
"It was either too much respect or too much fear."
Follow me on Twitter @MarcDeanie